Welcome to the Erin Neely Psy.D. Secure Patient Area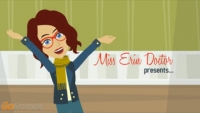 Welcome to the patient portal for Dr. Erin Neely.

Feel free to explore the different areas of the portal.

MAIL= Encrypted for clinical information (PHI)

NOTES= Periodic reminders on what we discussed.

JOURNAL= A place for you to record your thoughts on progress.

FORMS= Consents and applications

FILES= Uploaded documents about your child and uploaded documents for all patients' information

BILLING= Invoices

CALENDAR= See what appointments are available

MY INFO= Keep your address, phone, etc up to date


SELF SCHEDULING IS AVAILABLE! Look at the calendar to see what times are open. You can schedule up to 45 days in advance and cancel up to 24 hours in advance. Please call if canceling within 24 hours. Always feel free to call for scheduling.

Welcome!
Log in to the secure portal.